The Passion for Animals and their Welfare
. . . a forever home for abused, neglected
​and abandoned farm animals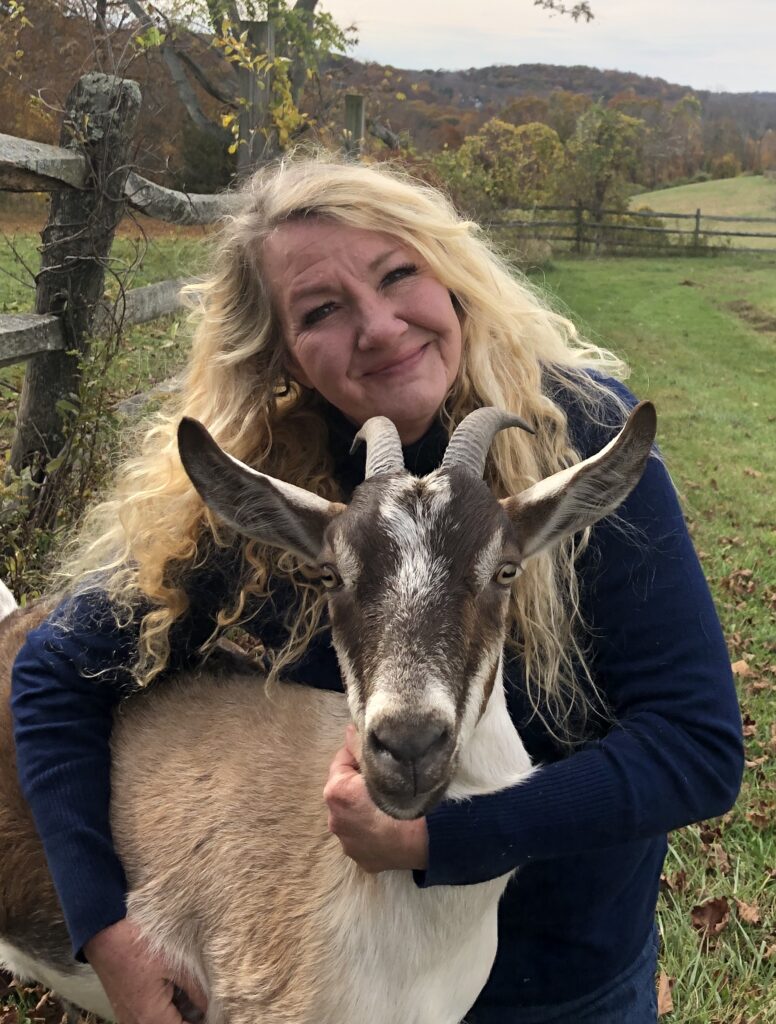 Lisa Miskella
Founder and Executive Director
Lisa Miskella grew up in Stratford, CT. She has always been an animal lover. As a
child, Lisa would often bring home stray or injured animals and care for them and beg
her parents to keep them. Growing up she had horses, dogs, cats, rabbits and ducks.
Lisa is certified in Goat Husbandry, Animal Communication and Animal Rescue and
Transport.
In 2012, Lisa was diagnosed with cancer. This was a life altering situation for her. She
realized she wanted her life to be meaningful and matter. She wanted to make a
difference and knew immediately that she wanted to work with animals. Soon after, she
founded Freedom Farm Animal Sanctuary. In October of 2018, the sanctuary rescued its
first animals, six goats saved from slaughter.
Lisa also works to show how important the human-animal bond is and how the
relationship between people and animals positively influence the health and well-being
of both. Her prior experience as a paraprofessional in an elementary school, helps when
working with children and teaching compassion for all living creatures with an emphasis
on farm animals and environmental stewardship.
Today Lisa is healthy and continues her mission to save farmed animals from abuse,
neglect, and abandonment and to provide them a life of sanctuary, free from fear, pain,
and suffering. When not in the barns with the animals, Lisa enjoys sharing her time with
her four children, Jessica, Kaitlyn, Billy and Abby along with her four grandchildren,
Jayden, Madison, Brianna and Kimberlie. We can't forget her two Newfoundlands Lucy
and Sampson and two cats Sassy and Polly.
We are honored to be a part of Freedom Farm Animal Sanctuary under the leadership of founder Lisa Miskella. Her deep compassion for animals and her commitment to helping abused animals makes her a true hero.
Thank you for allowing us to support your efforts.
Sincerely,
The Board of Directors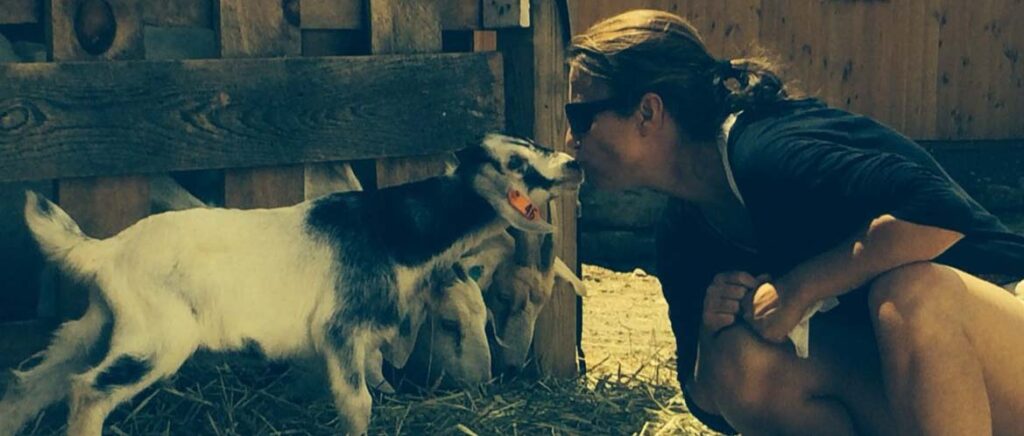 Kathleen Baumann
Kathleen has been an animal lover from a young age and has fostered many animals over the years.   She currently investigates animal cruelty cases as a Humane Investigator with the SCSPCA.  She lives a vegan lifestyle and advocates for sustainable and compassionate food sources.     
She most recently served as CFO for First Look Media in New York City.  First Look houses both the non-profit investigative journalism website The Intercept and film and production company First Look Productions.  Prior to First Look, Kathleen served as SVP, Finance for The Guardian News and Media-US  and Controller for CBS Radio Digital Media.  She also held finance roles at The Walt Disney Company and ABC Local Television Network.
Kathleen received her B.S. from Old Dominion University and MBA from Boston University. She currently lives in NY with her husband, daughter, 2 dogs, 1 cat, many fish and FFAS rescue donkey Rico! Read about Rico HERE.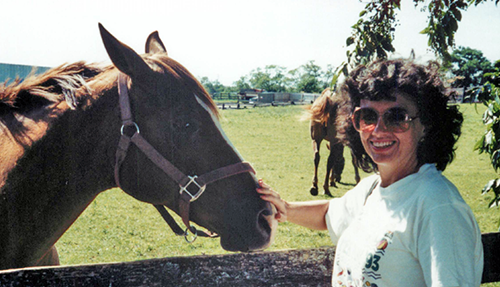 Dahlia Benaroya
CEO, Dahlia Web Designs LLC
Treasurer, Website Designer, Newsletter support
Dahlia is a life-long passionate animal lover. As part of her efforts to help animals, Dahlia founded the www.HelpingAbusedAnimals.org website platform to share information for advocacy such as petitions and global news, showcase and help rescue organizations, identify compassionate products, offer website services to help rescue organizations, manage Facebook and LinkedIn advocacy groups. Understanding that people a too busy, she created a guide to help them in their journey to a more compassionate lifestyle. Part of her advocacy is pursued as a Humane Society of U.S. District Leader. 
Dahlia founded Dahlia Web Designs LLC, where she supports small businesses and non-profits with their website strategies and design. Her clients benefit from her broad experience in the corporate world.
Prior to creating her own company, Dahlia was a director of technology integration at Pfizer Inc. She was responsible for a $16 million yearly budget, supporting technical and business strategies and implementations. Dahlia graduated with an M.S.E. from the University of Pennsylvania. Dahlia enjoys being with her family, playing the piano and drawing/painting.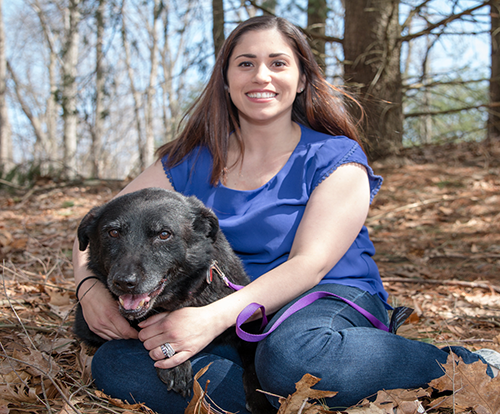 Victoria Carmella, DVM
Dr. Carmella, known by clients and colleagues as Dr. Vickie, grew up in Fairfield County prior to matriculating at Wheaton College (MA), where she majored in Psychobiology with a double focus in Environmental Studies and Anthropology. Dr. Vickie graduated Magna Cum Laude from Wheaton College and was awarded the Julia Lange Fellowship for excellence in Science. She then continued to pursue her Doctorate of Veterinary Medicine from Ross University and completed her clinical studies at Auburn University, a premier referral University.
Dr. Vickie began practicing small animal veterinary medicine in 2007, and has spent a significant amount of her career focused in animal nutrition.  Today, Dr. Vickie serves as the Director of Veterinary Scientific Affairs for Blue Buffalo Company.  When not working, Dr. Vickie enjoys spending time with her family, which includes 3 four-legged furry children, Osi & Ellie (2 fun-loving and energetic Labrador Retrievers) as well as Tilly (a sassy Chihuahua mix), and her two human children, Jack and Kayden, and husband Nick.